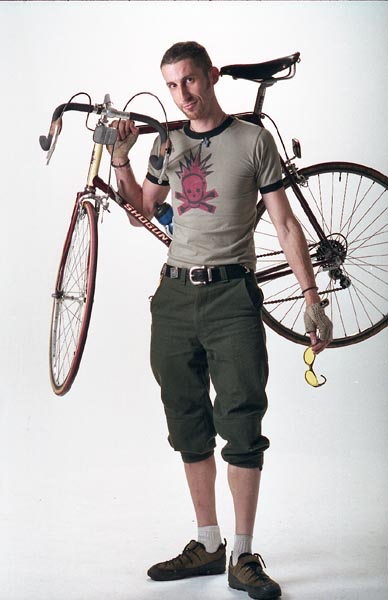 The following should be read from the bottom up:
by desire alone
or ascend stairs
we could bend spoons
with eyes closed
wonder whether if
you
This was a poem written to me by a kooky young woman that I met one night at the Offramp, and fell in love with back in the mid 90's just before the Speakeasy.
When the broadband ISP started to take off, the old stairs in the entry of the network offices were being pounded by hundreds of feet per hour. At some point, it occurred to Mike or Gretchen that if those steps weren't reinforced, someone was going to break their neck. So I counted treads, calculated how many lineal feet of angle iron it would take to cap them, and put in an order to Black Dog Foundry to get them cut them to length.
Somehow, perhaps in an effort to purposefully bring awareness, consciousness, and thereby enhance the safety and experience of something we were all doing dozens of times each day, it popped into my head that it might be rich to hammer in some text onto the face of each tread lip, so that the words could be read together by ascending. This old poem fit the bill to a T, as there was only room for a very short piece, and the content was so deliciously referential to the act of climbing itself, which was of course the only way one could 'read' the poem in the first place. Just for fun — hey, why not! — I also asked the forge to pound in numbers on the sides of each kick, in Roman, Arabic, binary, and Maya base-twenty. Something for the smarty-pantses to decode.
To me, this is a fractal allegory to the greater effort of what I felt was the driving force of the Speakeasy: A passionate, curious, art-fueled fusion of culture and technology, a really superb mix of all the energies of the people involved.
— jonathan jay