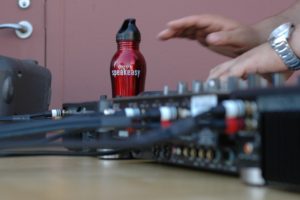 One of my favorite memories was the "Bling Party".
We took over an abandoned part of the new building and threw a party for CS. Everyone was decorated in cheap plastic bling.
We had a DJ and a bartender and Andy our CFO came to the party with a hilarious ton of cheap bling on to congratulate CS for their good work.
It was so funny.
— Michelle Morano Wittenborn