Innovative Ideas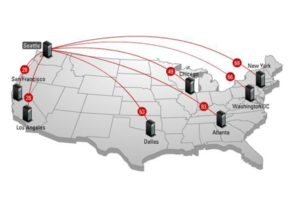 During 2003, Speakeasy continued to experience impressive growth. Its revenue reached near $50m, and it launched a number of creative partnerships.
One of those was in collaboration with Metallica, who sought to take a proactive approach to the digital release of their music by doing it via a website hosted by Speakeasy. The result? A momentary DDoS -- of course -- but, ultimately, success for both brands.
In its continued commitment to open access, as outlined in its original vision, Speakeasy also launched an innovative WiFi sharing service in  2003. Dubbed NetShare, the program encouraged Speakeasy's customers to setup their own neighborhood WiFi networks using their Speakeasy DSL connections. It provided tools such as issuing IP addresses, support services specific to neighborhood subscribers, and more.
Finally, 2003 saw a major change in terms of Speakeasy's management: After rockin' it at the helm since the company's founding in 1994, Mike was pressured into handing over the CEO reigns to someone who investors believed could take the organization to the 'next level.' This was a turning point for the organization as a whole, and quite possibly wasn't one for the better.