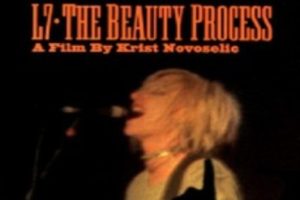 Founded by former Nirvana bassist Krist Novoselic, JAMPAC was focused on fighting several anti-music and anti-performance laws being introduced or enforced in Washington State. One of its primary causes was to repeal the Teen Dance Ordinance, which it ultimately had a hand in achieving in 2002.
To raise money for the organization, Novoselic hosted a benefit screening of his documentary L7: The Beauty Process in Speakeasy's Backroom theater. The event was a big success, and accordingly attracted the attention of infamous conspiracy theorist Richard Lee, who wrote a Speakeasy-hosted blog and hosted a public access TV show for several years, outlining his belief that Kurt Cobain was murdered.
One of the more memorable experiences of the Speakeasy crew was having to physically remove Lee from the cafe after he accosted Novoselic post-screening with his video camera.
Attempting to engage Novoselic on the topic of who killed Kurt Cobain, Lee became aggravated and antagonistic, requiring several members of the crew to carry him out to the street.
This event was captured in footage for Lee's TV show, which he shared the following week, dubbing Speakeasy "once a home for free speech, now just another bastion of corporate rock."
This assessment was made all the more amusing by his pairing the statement with a close-up of the Speakeasy's marquee that night, which was promoting corporate rock legends such as the Furious Sounds of DJ Hasselhoff (no relation) and Hammer of the Gods. So, seriously corporate!