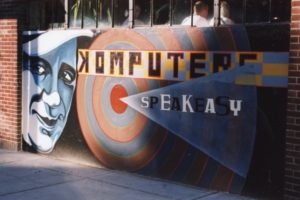 I worked in Kirkland and walked by the cafe on my way to the bus every day. I don't think I ever went in, but I definitely loved the feel of it.
So when I was later laid off from the Kirkland job and recommended for something at Speakeasy, it was a no-brainer. The place seemed great. And several of my favorite co-workers from the old job landed there as well.
I was in Support, starting at Tier 1 and eventually, if I recall correctly, ending up answering support emails and chats. I was there for nearly three years before moving to NYC.
— Steven Seighman