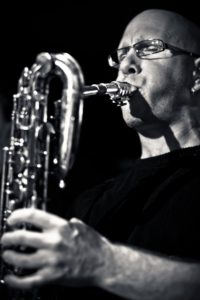 Speakeasy affected my life so deeply. I have continued on with my tech infatuation and am now a Sr. Applications Developer for AT&T.
So many people I worked with there are still very dear to me.
I became close with Keeth Apgar and we performed together at Speakeasy a number of times.
I just finished writing and recording horns on another record of his — I believe that is number 4 or 5 since the Speakeasy days!
I will always be part Speakeasy.