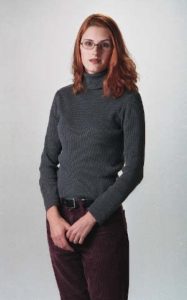 I enjoyed the sweat equity opportunities in the cafe.
Closing on long holiday weekends to perform upkeep like painting bathrooms, building new furniture or sealing the floors weren't glamorous, but it appealed to my DIY nature.
The hard physical work was often followed by good food & beers with the crew at Mike & Gretchen's house. It cemented the cafe, because we literally helped create some of it, as an important part of my personal history.
So much more than objects were lost in the fire.