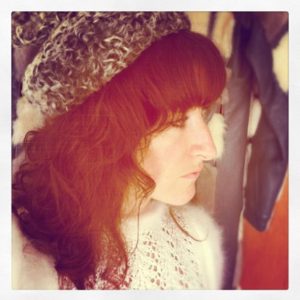 The Speakeasy had a lasting and profound impact upon my life. That can be said in so many capacities.
The community — or rather, the eccentric family that we were – was unlike any that I have encountered. One thing that always struck me was how everyone had a mutual respect for each others' individuality. It was almost as though that was a given, as our flock grew from the cafe home base into the ISP offices. Coming from an upbringing where my classmates at school were very closed-minded and I often felt like an outsider, being part of this intelligent, fun-loving family was so formative in me opening up more. We actually seemed like a band of outsiders that had come together to form a community.
My education in and sensibility for jazz and experimental electronic music really got its start at Speakeasy, as I attended the multitude of great shows we booked. To name a few stand-out performances and series: the 'Other Sounds' experimental night on Wednesdays, Reggie Watts' band Maktub, Kaffe Matthews, Brent Arnold.
Over the years, I have studied electronic music in-depth and found a wonderful, worldwide network of friends within the music community. I have been involved with Seattle's Decibel Festival, now going into its 11th year. I worked at New York's Dubspot school, and became immersed in education in DJing and electronic music.
While I hobby in music, my main career focus is in fine art and fashion design. I exhibited my photography work in the Speakeasy gallery, which served as my BFA show. The work featured large, color prints mounted on airplane floorboards.
A couple of years later, I commenced my career in art education by becoming part of Arts Corps, an art education program for underprivileged youth that fellow Speakeasian, Tina LaPadula, was part of. I was able to begin as a teacher assistant in fine arts and conga drumming classes, while in addition, photographing classes and Arts Corps events. Eventually, I became a K-5 art teacher, and I taught sewing and garment construction classes for 5 years. I am passionate about education and I will continue with it in my life.
I went on to build my design business and push forward in fashion, textiles and fine art. I have moved on to working for major fine artists, such as Chicago-based Nick Cave, while doing tailoring for celebrities and freelance sewing & design projects in New York City.
In sum, being a part of Speakeasy really taught me to reach far and wide to find the cutting edge, to be as free-thinking as I can be, and to always embrace experiences unique. To me, Speakeasy represented the underground, and community. I am truly grateful to have been part of it and for the lasting friendships I cherish to this day.