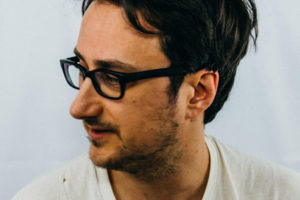 Going into the Speakeasy experience I was relatively new in Seattle and didn't have a lot of friends.
I was pretty closed off and still trying to find my footing in the city.
Meeting the folks I met there really got me out of my shell and exposed me to some great things that I might not have gone through otherwise.
I felt a lot of kinship with many of the people there and learned a lot through them. Those lessons are things I still apply every day and have served me well.
Also, it's possible that without Speakeasy I might not have created the literary journal Monkeybicycle, which still lives today.
And if that didn't start I definitely wouldn't have met many of the people in the arts who have inspired and influenced me in the subsequent years.
And without Monkeybicycle I probably wouldn't have moved into book design and wouldn't be writing this email from the Flatiron building in NYC where I just put the finishing design touches on Joe Biden's memoir.
It's pretty crazy when I break things down like that, but I really do owe a lot to my time at Speakeasy and all the great people I met there.