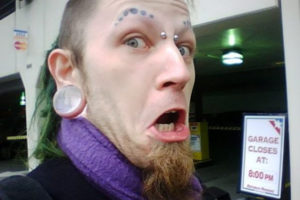 Speakeasy planted that seed in me that I could handle myself under extreme pressure in a high-intensity support atmosphere, troubleshooting major business connectivity issues, while delivering on key metrics and standards. It took a long while for this to become apparent for me, but later on in life I'd gotten back into the industry and have actually excelled quite a bit these past few years.
When you tell people you worked at speakeasy.net, there is this acknowledgment and it helps them immediately to gain an understanding of the quality environment, and quirky freaky culture, you come from and likely thrive in. It carries a lot of weight and value.
For everything else about Speakeasy, crafting awesome support and administrative assets while respecting people's varying cultural styles and attitudes was something that set that place completely apart from the rest of the industry. I try to bring a bit of that everywhere I go.
After 2 and 1/2 years at F5, I've been promoted out of being a security analyst into a customer engagement role, and every day I utilize key skills I picked up at speakeasy.net to further the strategic goals of my current org.