Ten Fantastic Years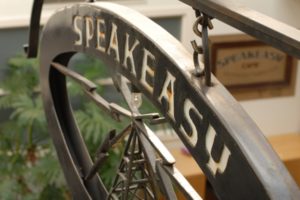 Even though birth of Speakeasy occurred during 1994, the company always considered 1995 as its official opening year. 2005 marked ten years of outsider art, avante garde performances, community technology programs, and its commitment to developing new and innovative ways to engage with the internet.
In addition to hosting its tenth anniversary party at the Space Needle, it used it as the epicenter for its experiments with WiMax technology.
Spearheaded by Mike, Speakeasy also launched the first customized version of Mozilla's FireFox browser -- then considered the renegade upstart facing off against the behemoth that was Internet Explorer.
It also took its learnings from its successful launch of residentially-focused Voice over IP the previous year and developed a version that met the needs of small and mid-sized businesses.
Finally, the business -- which had been spread out between two different buildings in Seattle's Belltown neighborhood -- eventually moved locations, combining its entire staff in a building on Seattle's waterfront.