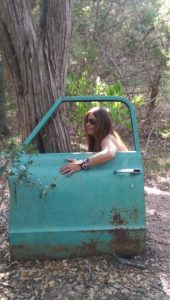 One of my favorite memories is working with Kat Oak, Julie Elli and Heather Cole. I loved working with these 3 women!
It was the most relaxed work environment I've ever experienced and we always had a blast together. We fixed food, we made coffee, we ate, we talked, and of course, we worked a bit here and there.
The friendships I made at the Speakeasy have definitely affected my personal life in an incredibly positive way.
— Leslie Kadane